FREE SHIPPING
Darth Vader DELUXE Cape & Robe Set FREE SHIPPING to America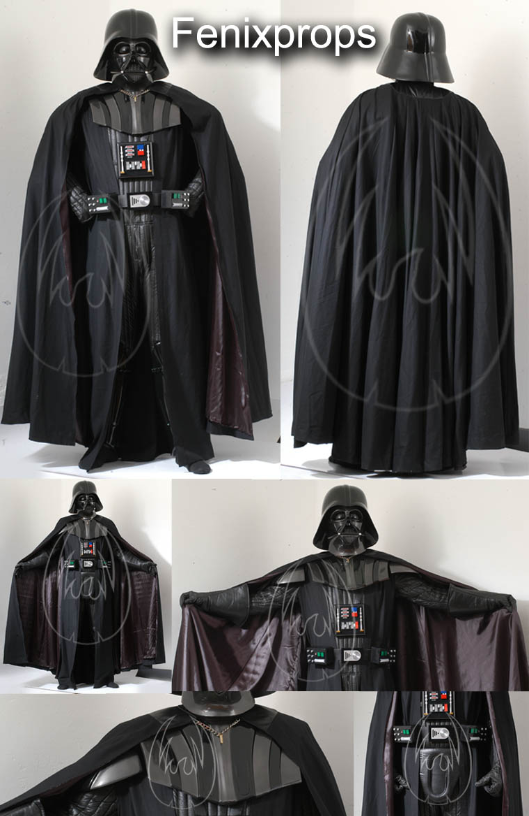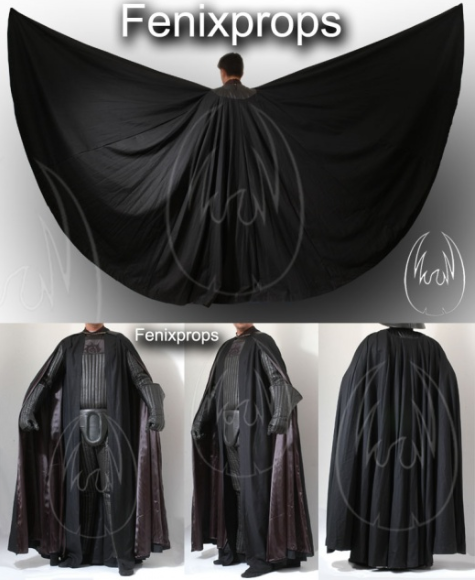 Made to measure
for a perfect fit
Free shipping
to America
Combined shipping
for lower costs
Premium
wool & leather
New pictures coming soon.

Cape and Robe are made of high-quality cotton.

Each version has its own characteristics in order to comply with the 501st Legion Standards.
The neck chain is not included.

Good option for trooping, since it's lighter and cooler than the PREMIUM version (wool). It's also accepted for the first certification level at the 501st Legion.

We can follow standard measurements (S, M, L, XL, etc.) or make it tailored to you.

In case it's tailored, we need your total height (from the top of your head to the floor) and the measurement from your shoulders to the floor (in a straight line). We recommend to be wearing your boots when measuring, but if you don't have them, just let us know and we'll accommodate.
�
Not in stock, they're made to order. Orders take around 30 days to be completed after payment is received.
�
Other items shown in the photos are NOT included, only for display purposes.
By default, we send the newest version, in case of requiring an old one,
please contact us before buying.
Follows CRL Standards.
Screen-accurate.
If you have any questions, feel free to contact us.
Free shipping
to United States
Combine shipping for lower costs
We ship stock orders within the first week after payment is received.
---
Please kindly note that international shipping takes time to arrive.
We have no control over the post office transit time. The post office is a third party, and once we deliver the package to them, we can only trace it through their website.
Thank you in advance for your patience and understanding.
We use premium materials to deliver props with the finest quality and durability.